Hello everyone!
How do you do? I'm a newcomer.
I'm glad to meet you in this blog.

(★This Japanese page is here! 日本語 Click!!)


Today's topic is an art.


We deal with a lot of hanging scrolls and pictures in frames.
There are various kinds of Japan or of other countries.
I will introduce you a part of our items.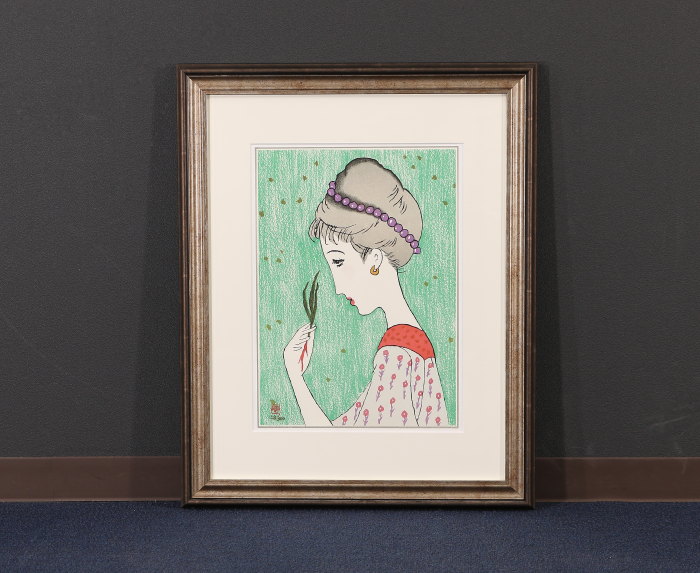 (TITLE: "a girl of green grass")

Do you know the person Yumeji Takehisa?
Looking at the picture, you may notice about him…

I'll talk a little about Yumeji.
Please scroll the page.

---
Yumeji Takehisa
(16/9/1884-1/9/1934)
He was born in Okayama Prefecture. He was a Japanese poet and painter.
He is representative of
'Taisho Roman'
.
'Taisho Roman' refers to a trend of thoughts or cultural events that convey the atmosphere of the Taisho period.
His real name is Shigejiro. He dropped out of Waseda Vocational School.
He was good at
Bijin-ga
(portraits of beautiful women) and also, he drew many illustrations in magazines and newspapers.
At that time, he was known as a painter of the new wave.
Point 1
The expressions which Yumeji used in his art works:
・the mood of Japanese people in the period
・the elements of romanticism of Fujishima Takeji and Aoki Shigeru
・aestheticism, retro-culture and exoticism
His life was to drift from place to place,
and so his works (Japanese painting/oil painting/watercolor painting/woodblock printing) expressed the nostalgia and the feelings of aspiration.
His poem 'Yoimachi-gusa' was set to a melody, became a popular song and was sung nationwide.
In 2002, it was used in commercial.
Have you watched the commercial? It was the alcoholic drinks' commercial.
Yumeji was active in many spheres. He made a design of convenience goods and advertisements.
Point 2
His own romantic relationships had been used in many creative works.
Yumeji was in love with many women, for example Tamaki, Kasai Hikono and Sasaki Kaneyo etc…
He seems to have loved Hikono the most.
She passed away when she was 25 years old. (The cause of her death was tuberculosis.)
And thus he could not get over her death for a long time.
But his wife in the family register was Tamaki only.
---
All right, let's begin this main subject!
Our company has dealt with the following works.
First, this picture is '
Oto-shushoku
(鴨東秋色)'.
It was made in the late Taisho period.
(※This photo is woodblock printing.)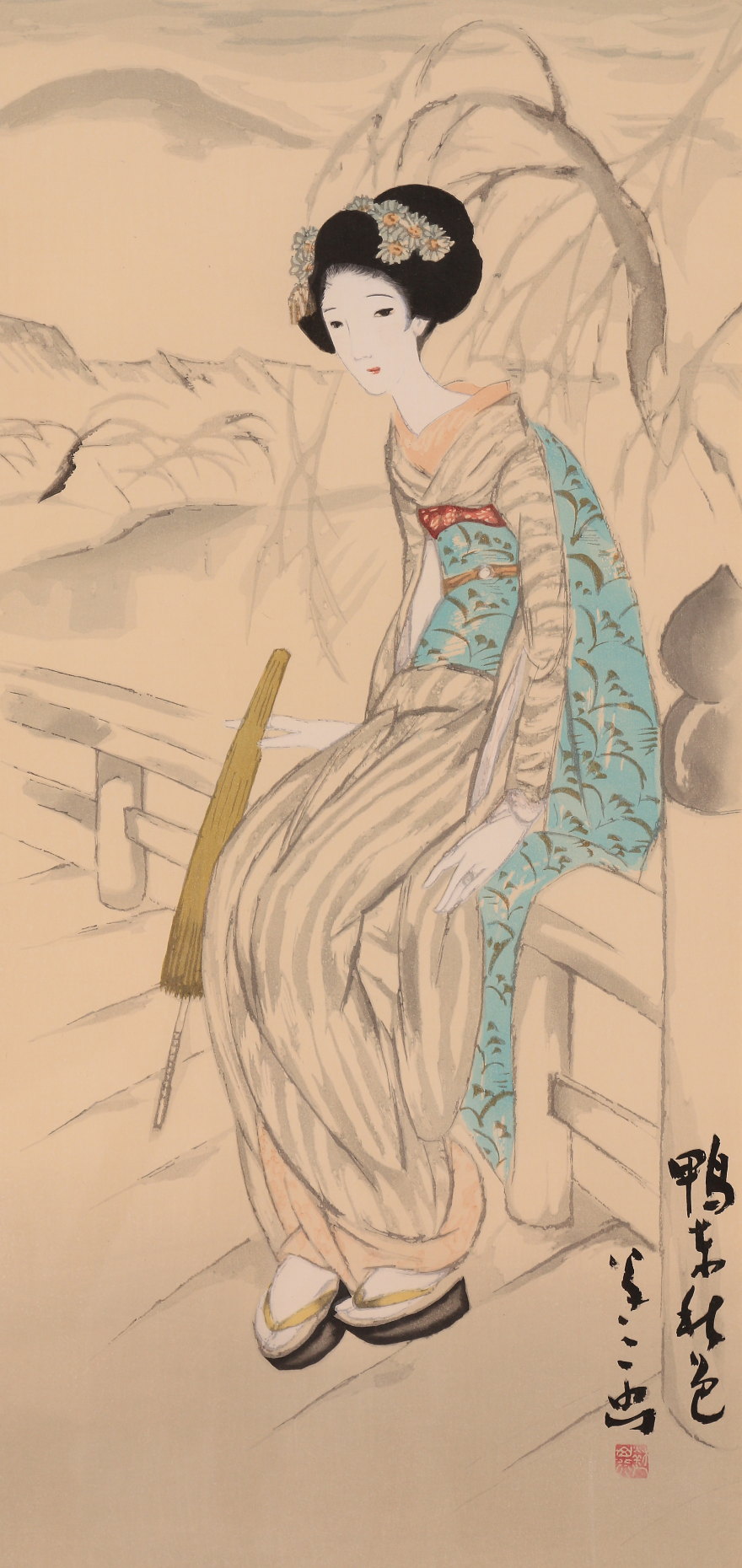 'Oto(鴨東)' is the east part of Kamo river in Kyoto.
Yumeji stayed in Kyoto for 2 years since the autumn of 1916.
It seems this picture was painted then.

Is this model Hikono?
I think it is a beautiful lady and has a fair complexion.
The belt of a kimono is cute!
I felt a little lonely from this landscape in autumn but I felt peace of mind from this beautiful lady!


Next, it is 'Kurofune-ya(黒船屋)' ,which is the most famous in his works.
'Kurofune-ya' means the black ship inn.
This work was painted in 1919.

(※This photo is woodblock printing.)



                            [※Our company's collection ASK]

Just like this, the lady's body is showing loose S-shape.
This is the characteristic of Yumeji's Bigin-ga.
The black cat's body is limber too.


And one more thing,
There is such an item in our company too!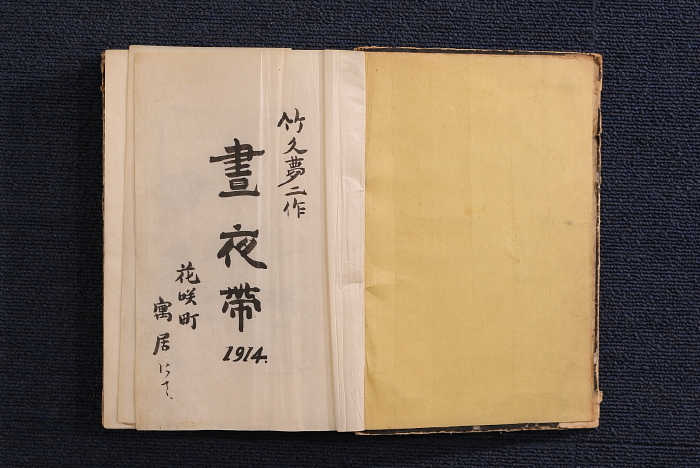 [※Our company's collection ASK]

It seems to be a sketch book. This book has considerable pages.

You can see words that this book was painted at the temporary residence in Hanasaki-cho, Yokohama when Yumeji was 30 years old in 1914.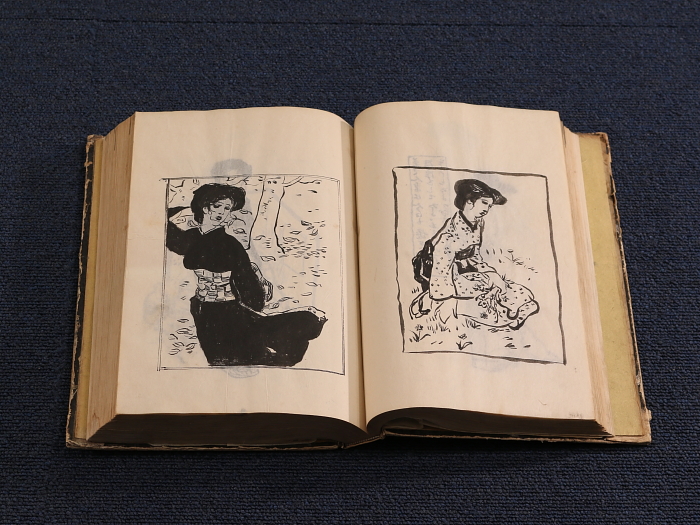 Is this designs or rough sketches of magazines?

It is believed that Yumeji had a habit to keep a sketch painted at the moment of inspiration and when seeing things with his eyes.
Perhaps this book may be a part of his works…! (But the details are unclear.)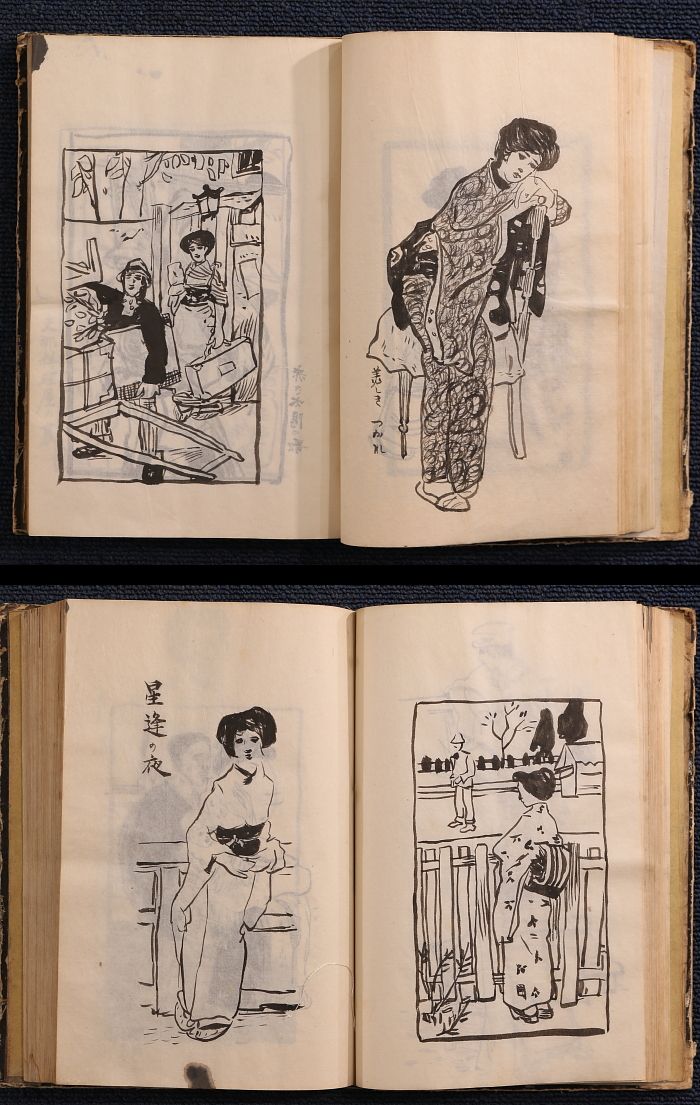 Many women were painted.
There is a tired woman in this book.


Turning up a pages steadily,
I found it.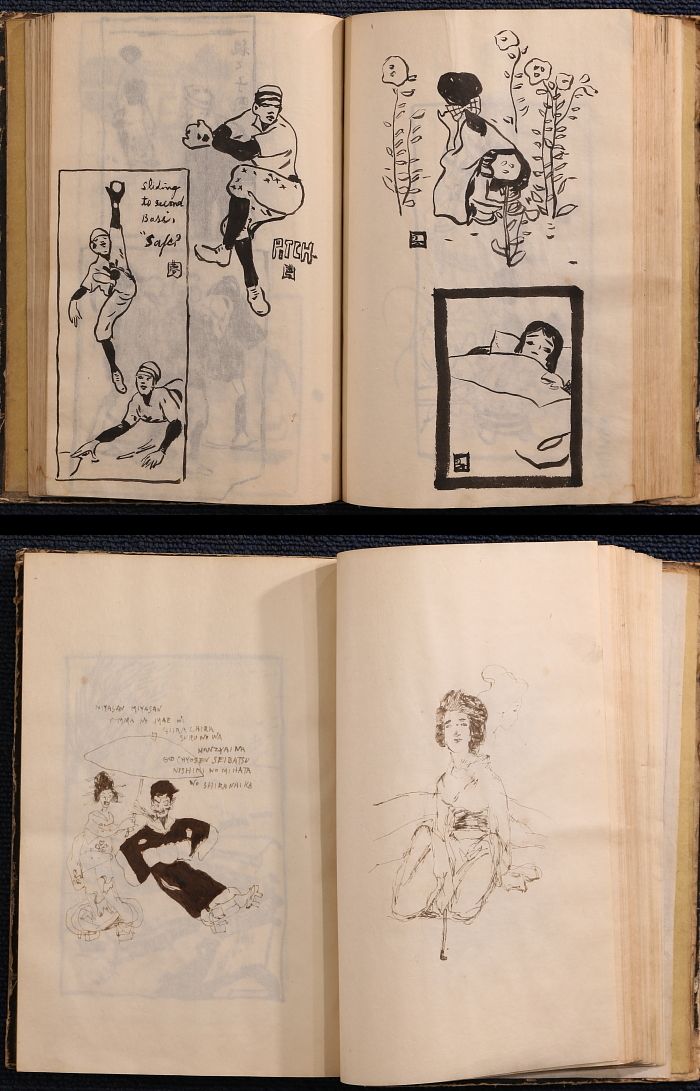 You can see English words. Is it an item for foreign countries?
There is the theme of baseball in the upper left-hand corner of the photograph.
Can you see an English sentence "Sliding to second base, Safe?"?
It seemes that the steal succeeded!


There are many things that I still want to tell you,
but that's enough for today.



Yumeji's works were left as lithographs and woodblock prints.
If you are interested in them, please do have a look this page.

★This page is our store page.
→https://stores.ebay.com/en-corporation/_i.html

Would you like to participate in auction?


Now, my desk is filled with Yumeji('s books).
I may have got to know more about him…

Thank you for reading our blog until the end.